Care and Commitment
From the waiting area, to the exam room, our practice is staffed with professionals who are completely dedicated to your oral health. Using advanced, state-of-the-art equipment designed with efficiency and safety in mind, we are able to provide you with the highest quality care. As you walk through our office, you will see that we keep everything comfortable, clean, and sterilized – because your comfort and safety is our number one priority. Our approach to dental care is all about the patient experience–YOUR experience – and we are committed to providing a personal touch to each visit, showing how much we care.
Advanced Technology
Digital X-Rays and Digital Panoramic X-Rays – Digital X-rays have the ability to take images of your teeth with a significantly smaller amount of radiation compared to traditional film X-rays, making them a safer alternative for children and pregnant women alike. Additionally, digital X-rays produce immediate images, allowing our dental professionals to reach a diagnosis faster, and start your treatment sooner.
Dry Shield Patient Comfort System – The Dry Shield Dental Isolation System is a new all-in-one dental device that allows our dentist to work more efficiently; it not only suctions fluid—it also protects your tongue, shields your airway, and even serves as a bite block. This system was created with the patient's comfort in mind; it is made with soft, flexible material, helping you remain comfortable throughout your entire appointment.
Intraoral Camera – Intraoral cameras have the ability to provide us with live, updated images of your teeth in harder-to-see places of the mouth. They even allow you to see what we see as we explore your teeth, helping you be more informed about your diagnosis and treatment.
Amenities
Aromatherapy
Netflix
Wine Bar – A trip to the dentist is now something to "wine" about!
Warm Scented Towels
Private Treatment Rooms
Refreshments
Wi-Fi
Charging Station
Comfortable Anesthesia Options
Rx Strength Topical – Also known as "numbing gel", this topical anesthesia is applied to the gums to prevent pain and discomfort.
Nitrous Oxide – Known to patients as "laughing gas" – is a mixture of gas and oxygen, administered through a soft mask. The gas is used to help ease any feelings of anxiety patients feel during a dental procedure.
Emergency Dental Services
Dental emergencies often require immediate attention from a dental professional. These situations can lead to severe pain, discomfort, and swelling, and need to be addressed immediately. So you are never left waiting for an appointment in pain, our office offers immediate dental emergency care and services, ready for you when you need us the most.
Comprehensive Dental Care
At Hermann Park Smiles, our team is highly qualified to handle every aspect of your oral and dental care, so you are always in capable hands. However, if we ever need to refer out, we promise to always send you to carefully vetted colleagues who we know and trust; we will apply the same professional ethical standards to their own office as we do our own.
To learn more about the amenities at our dental office in Houston, Texas, and to schedule your appointment with our wonderful dentist, Dr. Sharel Sly, we encourage you to contact us today!
Related Posts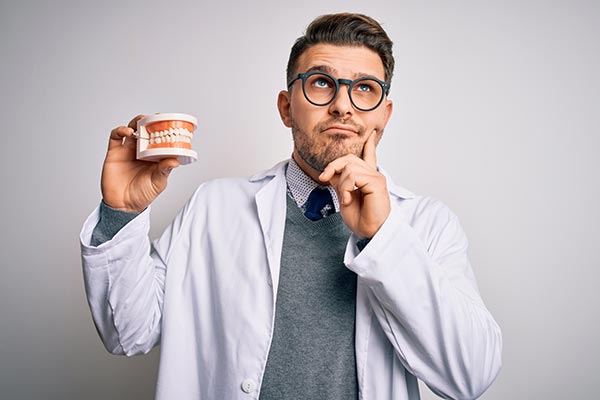 Getting dental implants is a lengthy process that yields desirable results. By replacing both the root and exterior of a missing tooth, this solution restores function, enhances appearance, and preserves the jawbone and gum tissue. Before selecting this treatment option, patients should understand the progression of appointments leading to getting implants and the factors that…